Roll-Off Containers
Roll-Off containers are available in 10 and 30 yard sizes.   Roll-Off trash containers are suitable for construction debris.   Dirt, asphalt or concrete may only be placed in 10 yard roll-off container and cannot be mixed with other debris.  Other restrictions apply.
Dimensions
10 yard: 3.5' H x 8' W x 12' L
30 yard: 6' H x 8' W x 20' L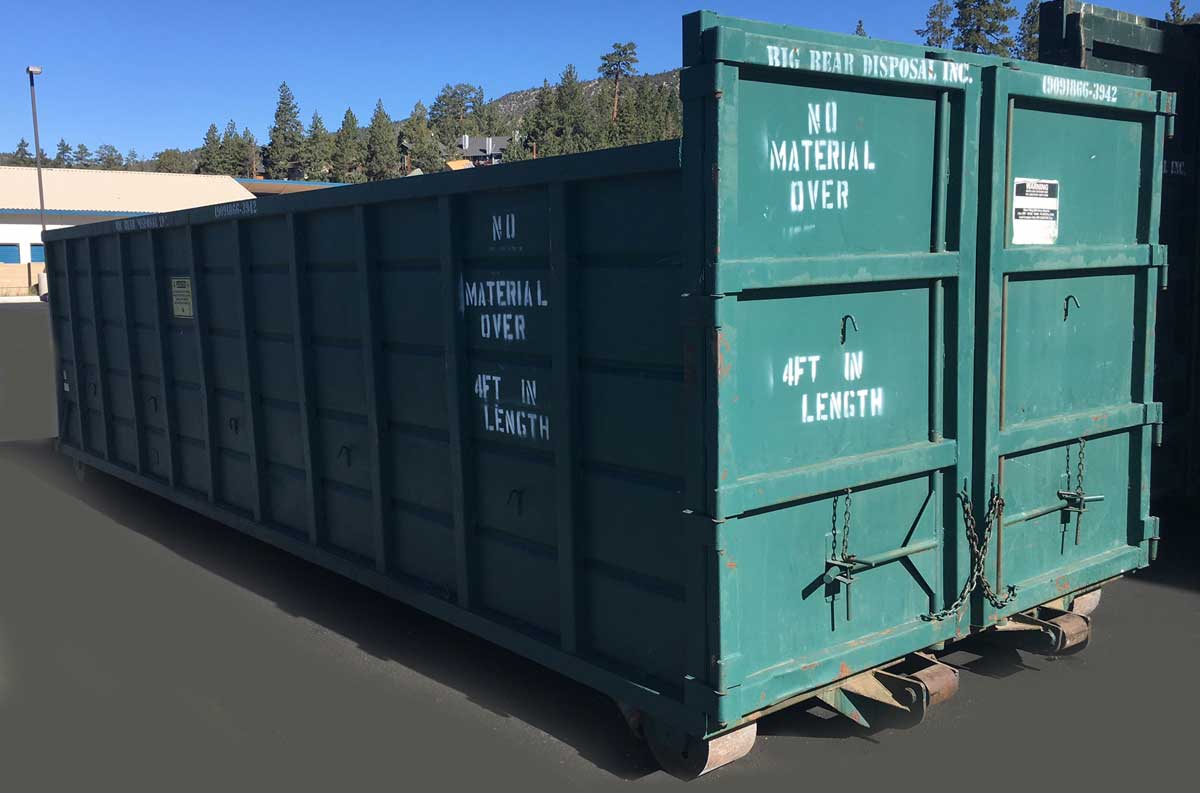 Hazardous & Universal Waste
No hazardous or universal waste allowed. See "Unacceptable Items" list for a list of items not accepted. Renter/signor responsible for all costs associated with clean-up of any unacceptable waste including cost of Hazardous Materials Response Team as needed.
Other Unacceptable Items
The following items are NOT ALLOWED:
No material over 4 feet in length or width
No treated wood or railroad ties
No large trees or stumps
No metal or like material
No tires
No hazardous materials
No electronic waste
Any fire debris requires prior authorization and test results for asbestos